About Us
All Medical started with three dedicated, caring, and determined people who wanted to help those in need of durable medical equipment. Today, All Medical has a staff of more than 20 staff members, but our mission remains the same: to provide the best and most appropriate equipment and service to enable the disabled consumers of South Carolina to live as comfortably and independently as possible.
Our Team
All Medical has been locally owned and operated for over 30 years.
Bill Hayes
ATP, CEAC, President Emeritus
Sherri Valle
Accounts Management / CMS, BCBS Certified Biller
Christopher Stader
Store Manager, Diabetic Fitter
Candace Joyner
Vice-President/Secretary, Director of Environmental Accessibility Department
Sam Jackson
Technician, Permobil, Quantum, Invacare, Harmar Lift Squad, Savaria and Stiltz Certified
David Pazderski
Savaria and Stiltz Certified
Scott Mount
Master NMEDA Certified Technician, Stiltz Certified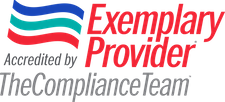 Visit Us or Schedule A Free Evaluation
Visit our showroom today or have one of our experienced team members come to your home or business for a complimentary consultation.
Schedule An Appointment
(803) 779-2011 or Contact Us